1. Start the Mail program.
If the Mail program isn't already running, start it now.
2. Open the "Preferences" window.
Using the menu bar at the top of the screen, click Mail, then Preferences: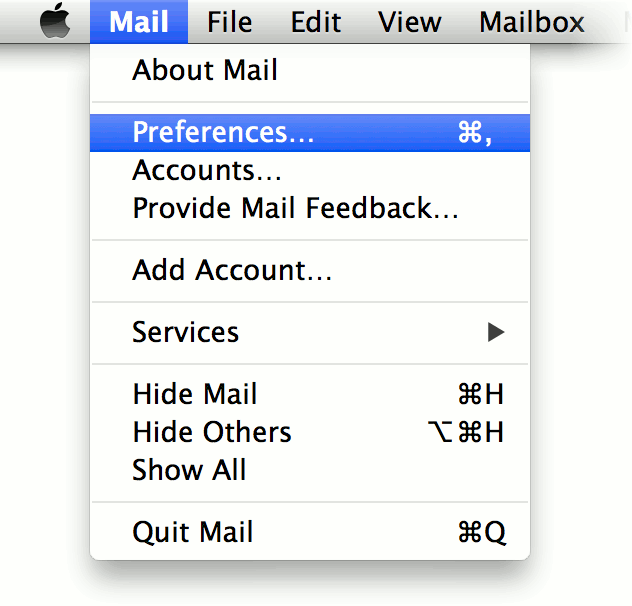 The preferences window will appear.
3. Choose the "Account Information" screen.
Navigate to the "Account Information" screen. To do this:
Click Accounts (the blue "@" sign) along the top of the window if necessary.
Click the address@example.com account in the left "Accounts" column if necessary.
Click Account Information if necessary.
4. Verify SMTP settings.
The window should look like this: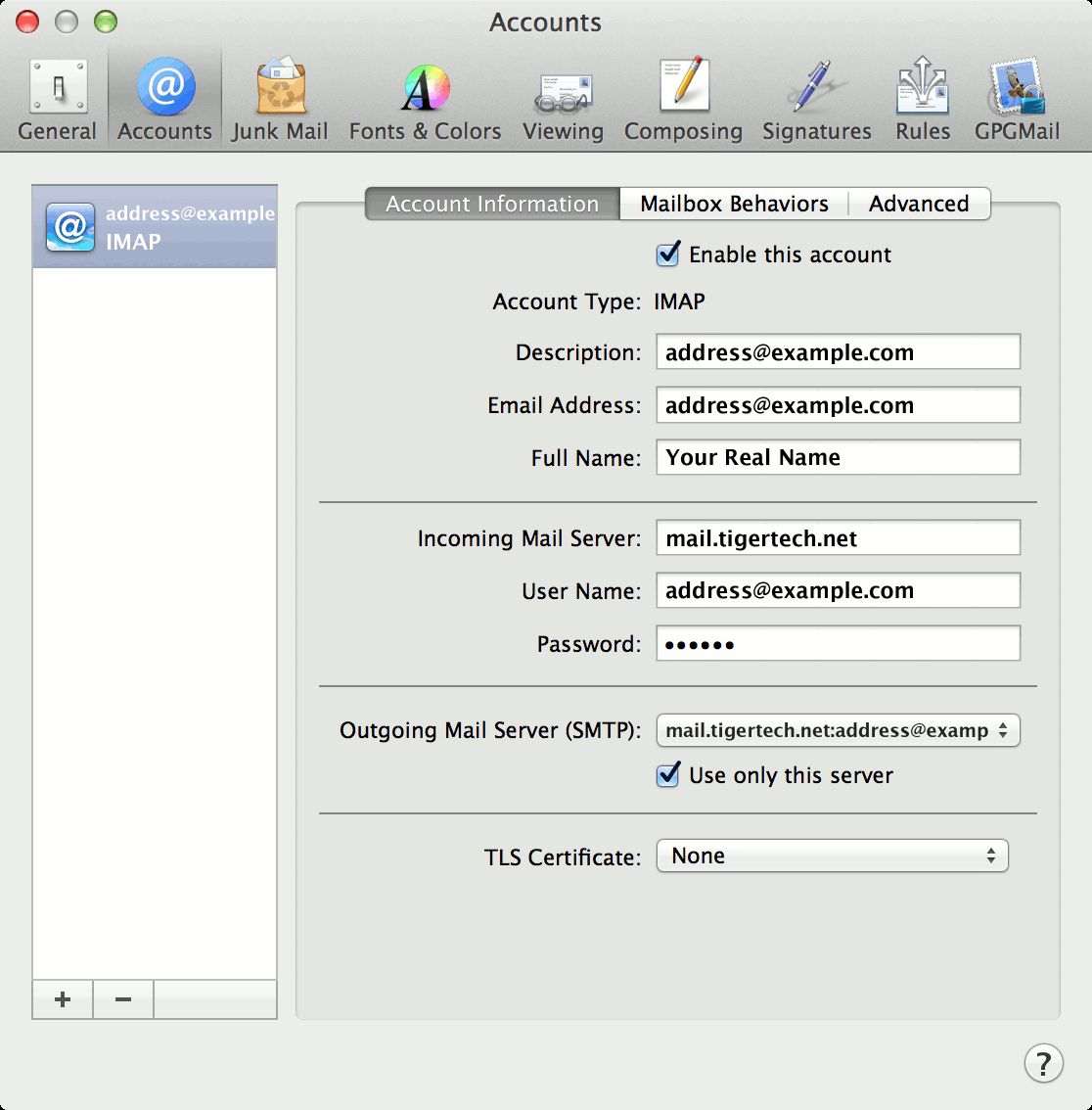 You will see where it says Incoming Mail Server or Outgoing Mail Server (SMTP).  In one of those fields, your settings need to have the server look something like this: hyzx-p5yg.accessdomain.com
If it does not have accessdomain.com in the settings you will have to update your settings.
If it does contain information with accessdomain.com you are ok and can close down your settings.  You do not need to do anything further.